Out of Town Patients
Explore Philadelphia!
Philadelphia has many different attractions and historical landmarks. While you are here seeing Dr. Friedman, come see what Philly is truly famous for.
Here are some of our recommendations:
Independence Hall (historical)
Pat's King of Steaks (famous cheese steak)
The Liberty Bell (historical)
The Barnes Foundation (famous art museum)
National Constitution Center (historical)
The Philadelphia Museum of Art (famous art museum)
The Rocky Statue (famous Rocky Balboa statue)
Philadelphia pretzels (famous food)
Betsey Ross' House (historical)
Elferth's Alley (historical)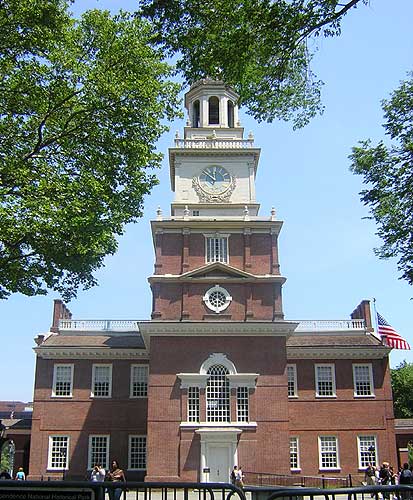 Philadelphia's rich history goes back hundreds of years ago when America's forefathers congregated and produced the declaration of independence at Independence Hall. Come visit where this country was founded.
Here is Independence Hall's address:
1518 Walnut Street Philadelphia, PA 19102
Where can you get a good cheese steak? Philadelphia is famous for its cheese steaks. After all the cheese steak was invented in Philadelphia. We recommend the place that started this phenomenon, Pat's King of Steaks. In the 1930's, Pat Olivieri started making the soon to be renowned cheese steaks for customers and America fell in love with it. Do not miss your chance to have a one of a kind Philadelphia cheese steak.
Here is the address to Pat's King of Steaks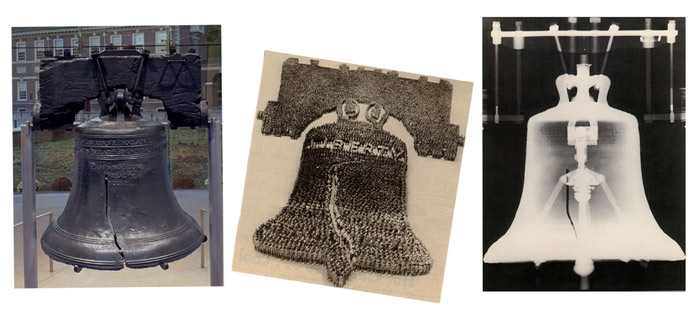 Philadelphia is also home to the famous cracked Liberty Bell. The Liberty was rung for the declaration of independence meetings.
Here is the Liberty Bell's address:
Philadelphia is home to some of the greatest art collections. One of the museums containing such artworks is the Barnes Foundation Museum. It was relocated to this Philadelphia location and includes some of the most famous impressionist and post-impressionist art in the world. Bask in the famous art of Pablo Picasso, George Seurat, Vincent Van Gogh, Henri Matisse, Claude Monet, Edouard Manet, Paul Cezanne, Pieere-Auguste Renoir Mary Cassatt, Edgar Degas, and many more. Visit this wonderful location and experience amazing works of art found nowhere else.
Here is the Barnes Foundation address:
2025 Benjamin Franklin Parkway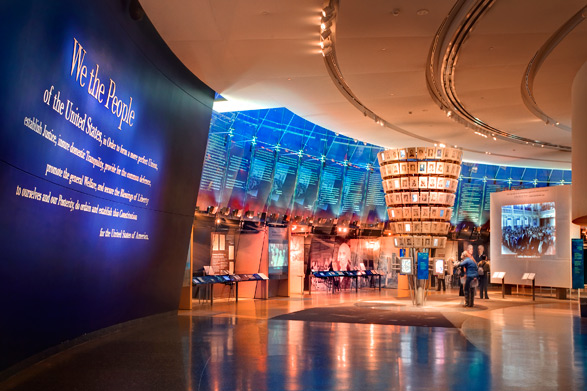 The National Constitution Center has historically rich information and treasures. Learn about our country's deep-rooted history at the National Constitution Center.
Here is the address of the National Constitution Center:
525 Arch Street Philadelphia, PA 19106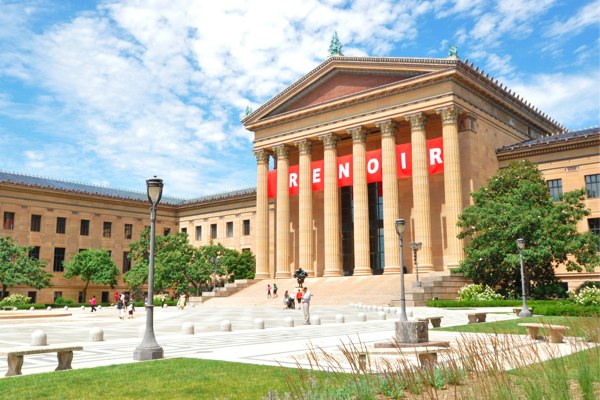 The Philadelphia Museum of Art has a plethora of many different kinds of artworks. It is a wonderful place to view Renaissance, Impressionist, American, and Modern art. There are over 80 period rooms that are a fantastic sight. The museum is very famous, but it also has gained fame for something other than its artworks… Rocky Balboa. Rocky Balboa was the fictional character in Rocky who famous trained for boxing by running up the Philadelphia Museum of Art's steps. To celebrate this fun reference to pop culture, there is a Rocky statue outside of the museum.
Here is the the Philadelphia Museum of Art's address:
2600 Benjamin Franklin Parkway Philadelphia, Pa 19130
Philadelphia is also famous for its pretzels. Grab a pretzel at a corner store or street vendor to taste a true Philadelphian pretzel. Philadelphia is also known for its cream cheese and scrapple, which are easily accessible at most breakfast diners.
Philadelphia is home to Betsey Ross' house. She was seamstress and creator of the American flag. Come visit her home and celebrate in our nation's history.
Here is Betsey Ross' Home address
239 Arch Street Philadelphia, PA 19106
Elfreth's Alley
is our nation's oldest residential street. Visit this historic landmark to see the preserved alley of what America once looked like.
Here is the address of Elfreth's Alley:
126 Elfreth's Alley Philadelphia, PA 19106